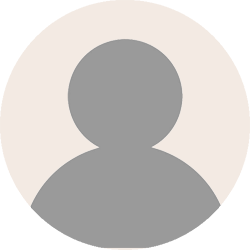 Vienna is the best masseuse I've ever had, she was so professional and made me feel very comfortable, felt like I didn't want it to end. I would highly recommend her.
Juzer Zakir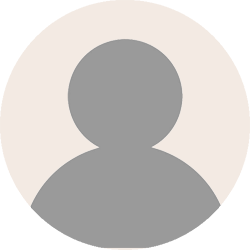 It feels like heaven while taking a relaxation massage.
Yashpal Singh
This was the best massage I've had at Nuad Thai and probably up there with the best massages I've ever had. The pressure was perfect and the therapist was attentive but also just let me relax. Really excellent.
Anonymous
Nice venue, clean and very professional service. Would recommend
Anonymous
Absolutely fantastic. Will come back again soon!
Maria
Very thorough and attention to detail was lovely
Kate
My second massage here. Like the first time, a very good experience. My aching muscles much relieved by the massage.
Clare
I had a really great 1 hour massage 3 days ago and I still feel the benefit now. Will definitely come back again
Arlyne
This was so good my feet felt amazing and it is well worth every penny
Ian
Trisha was very attentive to detail I have re-booked for another treatment with her
Kate
After lockdown and working from home for many months, really needed to release those neck and shoulder muscles. Great service and feeling refreshed and revived after the massage session.
Steve
Had the most lovely peaceful massage here. I've been quite stressed lately and needed an opportunity to really de-stress. Nuad Thai did not disappoint. This was my first ever massage and it was amazing. I can feel that the tension in my muscles has disappeared and I feel so peaceful and calm now. I will definitely be returning.
Max
The pricing on the website was incorrect. I felt like I had booked the wrong thing which isn't possible from the system therefore the error is on your side. However this was a gift for my husband and I wasn't prepared to cause a fuss with him there.
Eve
This was my first time here and I was really impressed with the decor and atmosphere. Everyone was super friendly and welcoming. My therapist was checked in throughout the treatment and it was one of the best massages I have had. I left feeling lighter and relaxed. I'll definitely be back for another!
Emma
Lovely experience! Felt completely at ease for my first pregnancy massage as didn't quite know what to expect. Massage was exceptional and left feeling very relaxed!
Jodie
Thank you so much for this lovely massage. I have eczema and always worry a bit my skin will react but the used grapeseed oil and it was lovely. I did nearly fall up the stairs in the HUGE outsized slippers they gave me to put but it was overall a lovely experience.
Ruth
This was my 1st Thai massage and it was really different from what I had had before, but in a good way, a lot more stretching out of legs and arms and included a head massage as well. I felt really supple and relaxed afterwards. Only disappointment was the room was rather small so the bed had to be moved a few times to get around it. I enjoyed the tea in the Thai themed relaxing area afterwards. A nice touch.
Anonymous
I thoroughly enjoyed my appointment with Anita. It was very relaxing as soon as I entered the venue. A cold day outside it was lovely to enter the room smelling of lemongrass and warm. The offer of soft, medium or strong was great. I went with medium but as my neck was so sore I changed half way to softer. Great hand massage too.
Catherine
My partner had a yoga treatment booked . They phoned to say that the lady who does3 this was not there so they gave us an alternative treatment or a re schedule booking. I thought this was a very nice thing to do. Both out massage were fantastic
Graham
Professional team, relaxing atmosphere and efficient message. Highly recommend .
Nahla
The atmosphere was so calm and relaxing the best massage I've ever had been to a few but this one was far the best have recomended this venue already to friends and family
Sharon
I usually always feel disappointed with massages because they are not firm enough. If you like a firm massage you won't be disappointed here, I always feel like it really makes a difference when I have a massage here. Plus the the place is really beautiful, relaxing and you feel really pampered as soon as you arrive, staff are friendly and helpful and really I wish I could just stay there all day!
Zoe